Galerie Ron Mandos is proud to present Jasper de Beijer's first exhibition at its gallery:
Mr. Knight's World Band Receiver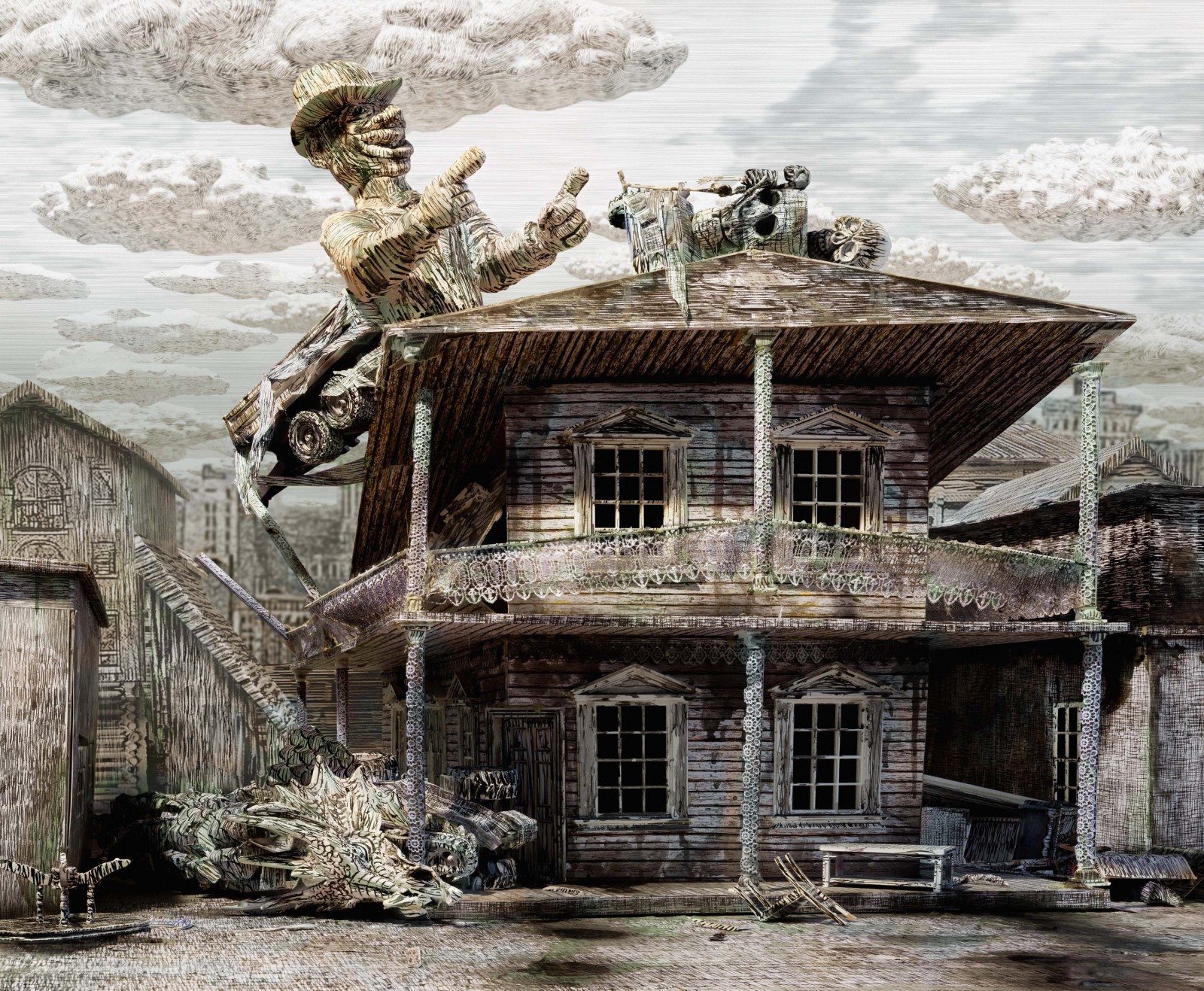 You are cordially invited for the opening at the 25th of October at 1700 hrs.
The artist will present his newest body of work completely in the gallery. The ten pictures and the animation video have their first premiere at Galerie Ron Mandos
About Mr. Knight's World Band Receiver
In 1986, 18-year-old Christopher Knight trekked into the woods. He remained there for the next 27 years, avoiding all contact with other people. Ultimately, Knight was forced back into society when he was arrested for burglarising nearby holiday cabins.
But for decades, the 'North Pond Hermit' remained hidden in his improvised camp. He didn't even make a fire for fear of being discovered. Knight's only information about events in the world at large came from a small, battery-operated radio.
Knight was more or less untouched by the visual deluge of the past three decades. When he pictured in his mind the events discussed on the radio, Knight had to make do with what he remembered from before leaving. In his dark forest clearing, Knight recast our recent past in a private, increasingly self-contained world of memories.
Jasper de Beijer has attempted to achieve a similar detachment in his series Mr Knight's World Band Receiver, consciously withdrawing from the iconic imagery that accompany so many of the events of the past 30 years. The pictures that came out of this are a kind of artefacts of an inner reality – or blueprints of an alternate history.
Galerie Ron Mandos
Prinsengracht 282
1016 HJ Amsterdam
+31 20 3207036
info@ronmandos.nl
Open: wed – sat, 12.00 – 18.00